Greek Tours
Argosaronikos Islands Tour
9 Days
Day 1, Saturday 15 June 2019
Athens – arrival
Arrival at Athens International Airport. Transfer to your hotel for checking in and dinner. Overnight stay in Athens. (D)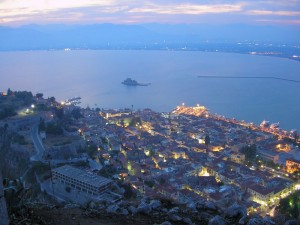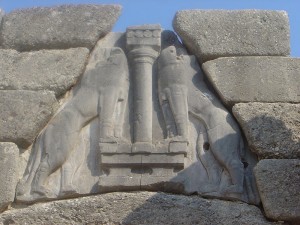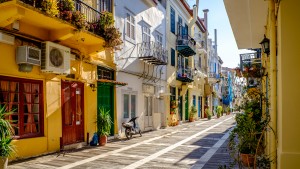 Day 2, Sunday 16 June 2019
Mycenae – Nafplio
After having breakfast in our hotel, we will travel to visit Mycenae where we will admire the tombs of Clytaemnestra, the Citadel of Mycenae and the Lion Gate. Following with our journey will end up in Nafplio, the old capital of Greece where you can have a lovely stroll around the promenade, Palamidi or Akronafplia. Nafplio is also full of historical churches and parks with monuments from the era of the Greek Struggle. Dinner and overnight stay in our hotel in Nafplion. (B,D)
Day 3, Monday 17 June 2019
Spetses
Breakfast and check out from our hotel in Nafplio then transfer to Porto Heli to catch our ferry for Spetses. The small island of Argosaronikos comprises of a series of exciting things to see since it has been a big part of Greek History during the Greek Revolution. Spetses is the birthplace of one of the most influential women of the Greek Revolution time, Laskarina – Bouboulina, whose surviving mansion houses her museum. In the island of Spetses there are no privately-owned cars and you can go around the island by public transport of taxi only. (B,D)
Day 4, Tuesday 18 June 2019
Spetses
Free day in Spetses to enjoy the island and relax in the city or go to the beaches around. Dinner and overnight stay in Spetses. (B,D)
Day 5, Wednesday 19 June 2019
Hydra
Breakfast and check out from our hotel in Spetses. Today we will be getting the flying dolphin to Hydra, a famous destination even for Athenians because of its proximity to the Attica Region and the interesting architecture and scenery. No cars are allowed on the island by law, and Hydra has been voted one of the top 20 places (11th) in the world that preserve the integrity of the place. It has a long and strong maritime culture and is a popular destination for yachts. The Island also comprises of many historical churches and monasteries some of them built over a thousand years ago. Mansions belonging to important families of the Island (Tsamados, Miaoulis) have been donated and house various cultural and maritime institutions. Dinner and overnight stay in our hotel in Hydra. (B,D)
Day 6, Thursday 20 June 2019
Hydra
Day at leisure in Hydra with the option to explore one of the many maritime museums or simply enjoy "ouzo & mezedes" in one of the beautiful little taverns by the water. Dinner and overnight stay in Hydra. (B,D)
Day 7 , Friday 21 June 2019
Poros
Starting our day with Breakfast and check out from our hotel we will travel to the Island of Poros located north of Hydra. At Poros, a popular destination for short getaways for Athenians, you can find interesting neoclassical architecture in the main city of the island and clean beaches. Other interesting sites are the Temple of Poseidon and the Archaeological Museum and The Holy Monastery of Zoodochos Pigi, founded in 1720. Dinner and overnight stay in Poros. (B,D)
Day 8, Saturday 22 June 2019
Aegina
For the last day of our tour we are going to visit the island of Aegina that is only one hour away by Ferry. After we check in to our hotel we can enjoy a day visiting many of the sites of the Island. Aegina has been a big part of Greek civilization through history all the way from the Bronze Age. On the Island you can find the Temples of Aphaea and Apollo as well as churches from the Byzantine times like Theotokos and the ruins of the Venetian Periods. Dinner and overnight stay in Aegina. (B,D)
Day 9, Sunday 23 June
Aegina – Athens
Return to Athens by Ferry this morning where our tour comes to an end. From Athens onwards you can continue visiting other places of interest in Greece under your own arrangements or return to Australia.
Price:  $1480 per person twin share
Incluses:
*8 nights' accommodation in hotels with breakfast and dinner (1 night Athens, 1 night Nafplion, 2 nights Spetses, 2 nights Hydra, 1 night Poros and 1 night (Aegina).
* arrival transfer in Athens
* full day tour to Mycenae and Nafplion
* all ferry connections from Porto Heli to Spetses, Spetses to Hydra, Hydra to Poros, Poros to Aegina and Aegina to Athens.
Not included:
* flight tickets into Greece
* visa or passport fees if required
* travel insurance (highly recommended)
* personal expenses (i.e. phone calls, drinks during dinners etc)
* whatever is not mentioned as included on the above program
Note: Premium Holidays reserves to right to amend the sequence of the islands visited based on the ferry connections for 2019. Ferry connections will be published in late April 2019.
---